Needs less detail. The bair sucks, sorry Also, to many extars.
-KingK.Rool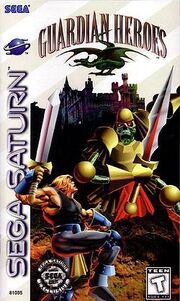 Undead Hero was created by dancingfrogman. Not only did it place 27th in MYM 4's top 50, it also obtained 10... count them, 10... reviews from various Sins, the only one opting out being Hyper Ridley.
MarthTrinity's Review
Edit
El Héroe de Undead es un conjunto muy interesante hecho por un hombre de rana de baile. Estas necesidades fijas más detalle y podría utilizar unos pocos más excesos. Permita que nosotros empezar la revisión. Para empezar, Héroe de Undead es hecho de muchos hierro de barquillo. Esto hace el conjunto de movimiento muy pegajoso. Verter algunos gatitos encima de este helado con frutas y nueces podrían ayudar marca bastante humorístico. Para continuar, Héroe de Undead también es hecho del estado de Vermont. Esto significa que es ligeramente azul en colores y más bien como una sandía. Esto necesita realmente ser mirado como bastante podría llegar a ser fácilmente un rayo de manta. En el fin, este panda es bastante rotundo. Sin ya radio-despertadores, esto podría ser fácilmente uno de los mejores ventiladores de techo de chocolate en el concurso. -MT
TRANSLATION (as provided by Baloo)
"The Undead Hero is a very interesting man by a frog dance. These needs still further and could use a few more excesses.
Let us start the review. For starters, Undead Hero is made of many iron wafer. This makes the whole movement very sticky. Pour some kittens over this ice cream with fruit and nuts could help mark quite humorous.
To continue, Hero Undead is indeed the state of Vermont. This means that it is slightly blue in color and more like a watermelon. This really needs to be looked at as quite easily could become a manta ray.
In the end, this panda is quite clear. Without radio-alarm clocks and this could easily be one of the best fans of chocolate in the contest."
Other Reviews
Edit